Bobbie wrote:
…I recall a South American country who honored Charlies envi ronmental work by erecting a statue that looks like a not so nice angel.
…And doesn't the false shephard(antichrist), after his fatal wound end up blind in his right eye and have a withered arm?

Regards again
Bobbie
That amazing, seemingly prophetic statue of Charles is seen here: Image of the Beast?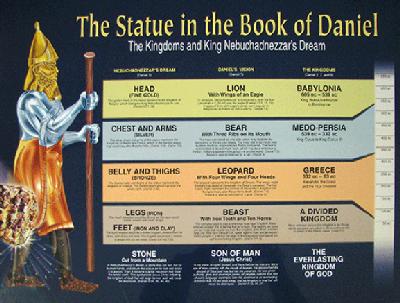 The Prince of Wales is to be immortalized in bronze as a muscular, winged god dressed in nothing more than a loincloth. The inscription on the statue in Brazil will honor him as
"Savior of the World."

It does appear that the Antichrist receives the fatal wound and is resurrected. This seems like the only way people would marvel after the beast and wonder who can defeat him if he has resurrection at his disposal as Revelation 13:4 says.
However it's not completely clear to me that Zechariah 11:17 is a reference to the Antichrist. It probably is, and I have no better answer for who it refers to. I'm just saying that if the Antichrist does not have a blind eye or crippled right arm then I will not have a problem with it.